Operational
The Singulair system is designed to treat only domestic wastewater. Domestic wastewater is defined as the waste generated from a typical residence. This includes flows originating from: bathtubs, clothes washers, dishwashers, drinking fountains, water coolers, food grinders, kitchen sinks, lavatories, mop basins, service sinks, shower stalls, sinks, wash sinks, water closets and whirlpool baths. While the use of bio-degradable detergents is recommended, the Singulair system has been designed to handle any reasonable amount of bathroom, kitchen, or laundry waste. However, some care should be exercised to insure that non-biodegradable and/or toxic materials are not disposed of via the domestic wastewater plumbing. Do not use the plumbing system for disposal of lint, cooking grease, scouring pads, diapers, sanitary napkins, cotton balls, cotton swabs, cleaning rags, dental floss, strings, cigarette filters, rubber or plastic products, paints and thinning agents, gasoline, motor oil, drain cleaners or other harsh chemicals. These items could plug portions of the plumbing, interfere with biological treatment, accumulate in the treatment system and adversely affect system performance. Never connect roofing downspouts, footer drains, sump pump piping, garage and basement floor drains or water softener backwash to the domestic plumbing or the treatment system. Water softener backwash will interfere with biological treatment and must be disposed of separately.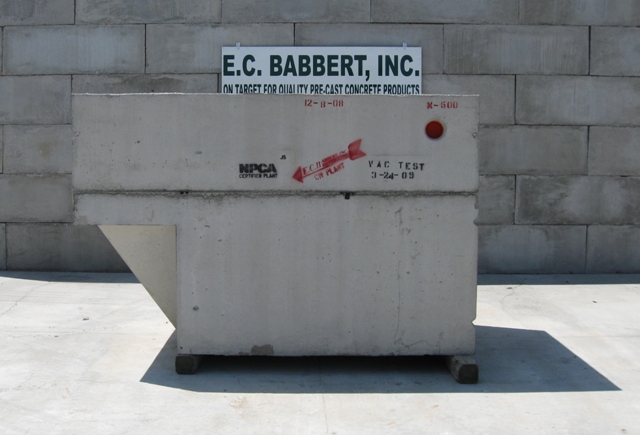 Electrical Requirements
Each Singulair control center must be wired to a dedicated 115 VAC, single-phase circuit at the main electrical service panel. A 15 amp circuit is recommended (10 amp minimum). A pictorial wiring diagram is provided inside the control center enclosure. All electrical work must be performed in accordance with the requirements of the National Electrical Code and all applicable local codes. Electrical connections should be made only by a qualified electrician following proper procedures and using safe tools.
Click here to learn about our service program.
For more information please contact Opie Hreha at:
Toll Free: 1-800-438-2880 extension 20
Phone: 614-837-8444 extension 20
E-mail: ohreha@ecbabbert.com
Information on this page is taken from the Norweco Singulairy Owners Manual zMMVII NORWECO, INC.