New build septic system tips
There are things you can do as the homeowner to ensure your septic system is designed and installed properly when you are building your home.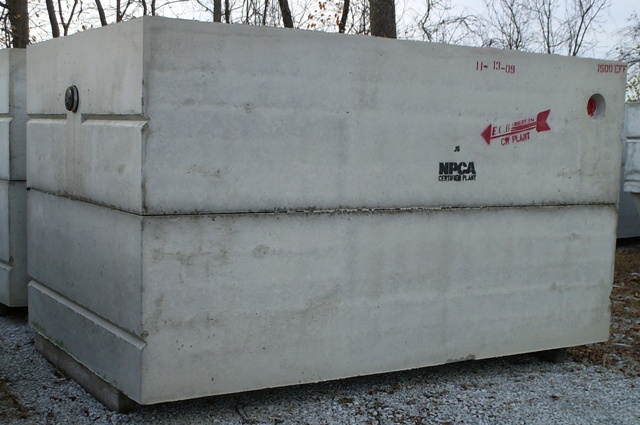 Obtain a soil boring and percolation test.
Before purchasing the property, obtain a soil boring and percolation test. This test shows the suitability of the soil for a conventional private septic system. If the test reveals that the property is not suitable for a conventional system, you will be informed of alternate designs available. There is a charge for the test, but the investment insures you'll be able to install a private septic system on your land. Contact the County Board of Health and they will provide contact information for professionals in your area.
Have a professional licensed installer or engineer design and lay out your private septic system.
The proper elevation, design, construction and maintenance will ensure that the life of your septic system is prolonged. Capacity is a very important consideration, depending upon the number of bedrooms. No part of the system should be under heavily traveled areas such as a driveway or patio.
Obtain septic tank and sanitary permits.
Local regulations may require necessary permits before any building can begin. Often you must provide a sketch or plot map of the system showing building specifications that meet requirements such as distances from the house, well, etc. Contact the County Board of Health for local requirements.
Have a qualified, properly trained person install your system.
Have easy access to the septic tank for pumping. Inspect the system regularly. Keep both a record of the complete system and a maintenance record for easy reference in the event problems occur with your system. Proper maintenance will prolong the life of your system. Please refer to our Septic System Care page for information or contact our service department.
Office: 614-837-8444
E-mail: service@ecbabbert.com
New Home Construction Checklist
Obtain a soil boring and percolation test before purchasing the property.
Check with local authorities to ensure compliance with local requirements.
Properly locate the septic system.
Have easy access to the septic tank for pumping.