The E.C. Babbert Difference
E.C. Babbert, Inc. has over 60 years of experience working with various city, county, state and federal agencies and can assure you that our product designs meet their various requirements and specifications.
Over the years we have accumulated a vast amount of knowledge and experience by working with contractors, developers, engineers, and agencies, developing and designing a product that has earned us the reputation of quality, expertise, and service for which E.C. Babbert is so well known.
We stock a large inventory of concrete products as well as accessory items for sewage treatment plant installations. We have geared our business to fast design and production of special products. We understand your needs, and speak your language.
We require our suppliers to meet top quality standards, from aggregates to valves, and can consequently assure our customers of receiving high quality concrete products and systems built from the best available materials.
For all of these reasons we can confidently guarantee that:
All materials quoted will meet or exceed applicable specifications.
Installation will be done in a workmanlike manner in accordance with standard practices of the industry.
Products will be in accordance with standard drawings of E.C. Babbert, Inc. or to special product drawings approved by the architect or engineer.
We are proud to announce that Chuck Babbert is the 2015 recipient of the NPCA Yoakum Award. This award makes the Babbert family one of only four families with multi-generational Yoakum Award recipients. Video of Chuck Babbert receiving the 2015 NPCA Yoakum Award
Another milestone for the Babbert family in 2015; E.C. was featured as a Precast Pioneer in Precast Inc. Magazine March/April 2015 edition.
Certifications & Membership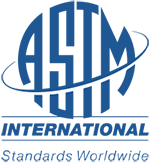 Interested in joining our team?